Fabric Wrapped Panels
Panels with fabric finish are available in two main styles: standard fabric wrapped panels (also known as soft panel) and fabric covered solid plywood (also known as hard panel). Fabric wrapped panels are fabric wrapped glass wool panel, which give them acoustic property and thus much more popular than the latter.
Fabric covered solid plywood looks similar to standard fabric wrapped panels after installation. The only difference is it has no sound absorption effect but it has sound diffusing effect.
Great appearance, superior acoustics and design flexibility make fabric wrapped wall panels the perfect solution for many internal reverberation problems. Various shapes of edges and panel thickness allow you to design for the desired look and acoustics. Fabric wrapped panels provide superior performance in both wall and ceiling applications for reverberation noise problems.
The core of the fabric wrapped wall panel is high quality glass wool. The edge is chemical hardened and durable. Fabric is stretched on the panel, wrapped and bonded to the edge to obtain a clear appearance. Vinyl finishes are also available.
Fabric Wrapped Panels Details
High density glass fiber core
Chemical hardening edge
Fabrics from our color chart or from customer
Standard size of Fabric Wrapped Panels are 600x600mm and 600x1200mm.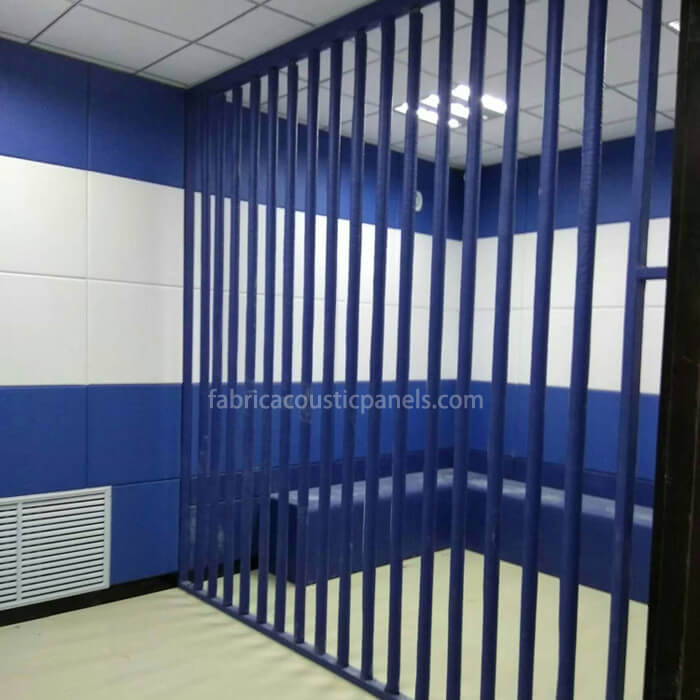 Acoustic Performance
Frequency, Hz 125 250 500 1000 2000 4000 NRC
25mm thick panel 0.05 0.32 0.82 1.04 1.02 1.01 0.80
50mm thick panel 0.29 0.82 1.10 1.04 1.01 1.02 1.00
Fabric Wrapped Panels Application
Rooms that requires excellent acoustic performance on the inner surface
Meeting room
School / classroom
hall acoustic boards for walls
Media room
Multi-purpose room
Church
Office Space
Reception area
Home theater
Professional theater
Fabric Wrapped Panels Installation
Nails and glue – recommended
Z-shaped clip – removable for fabric wrapped tackable panels
Velcro – Movable