Hanging Sound Baffles
When hanging sound baffles are used to deal with acoustic problems, the appearance of the space can be preserved. These acoustic hanging baffles materials are covered with durable soundproof fabric and are designed for soundproofing spaces with limited wall space while maintaining a simple appearance.
It has a variety of fabric colors and textures. Soundproof acoustic ceiling hanging panels are designed for spaces where voice privacy and clarity are important. The standard size of hanging acoustical baffles system is 600mm x 600mm x 50mm, 600mm x 1200mm x 50mm. No wall space? no problem. It is ideal for high-ceiling areas such as stadiums, cafeterias, multi-purpose halls and retail spaces.
Hanging Sound Baffles Specifications
Material: Fiberglass woven cloth finish
Shape: plane with square or rounded corners, beveled corners, rounded corners/beveled corners, soft/hard edges
Color: There are many standard and customized colors in woven fabric and fiberglass cloth.
Fire rating: Class A, Class B
Installation: adhesives, hook and loop fasteners, mechanical clips, piercing clips, magnetic clips.
Size: 600x1200mm, 600x600mm, etc.
Thickness: 25mm hanging baffles sound absorption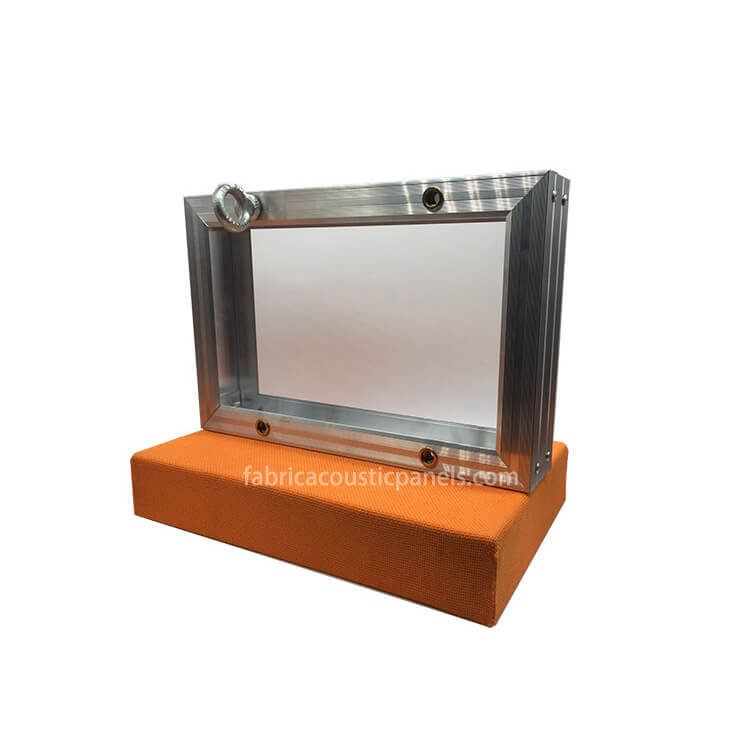 Acoustic Sound Baffles System Feature
Don't sacrifice design.
Choose from a variety of durable, high-quality acoustic fabrics.
Production
Fix the fabric of your choice on the front and back of the restaurant sound baffles.
The NRC rating is 0.85.
The noise reduction coefficient is 0.85, which means that our hanging baffles sound absorption system is a huge sound-absorbing sponge, which absorbs 95% of the noise and creates a more comfortable sound environment for everyone.
Easily adapt to architectural design
Due to the nature of the installation method used to install the acoustic sound baffles system, shapes and designs can be easily formed, which are usually not possible with traditional systems.
Easy installation.
It's easy to show off your new sound absorbing baffles system. Use each acoustic hanging baffle and two connected hooks to hang the hooks from the ceiling. Note: Suspended cables and ceiling brackets are not included.
Sound absorption coefficient reverberation room method (Hz)
Thickness 125.00 250.00 500.00 1000.00 2000.00 4000.00 N.R.C.
25 mm 0.15 0.55 1.00 0.95 0.95 0.95 0.85
50 mm 0.26 0.71 1.03 1.11 1.09 1.03 1.00